Kurt M. Halum, DMD, P.C.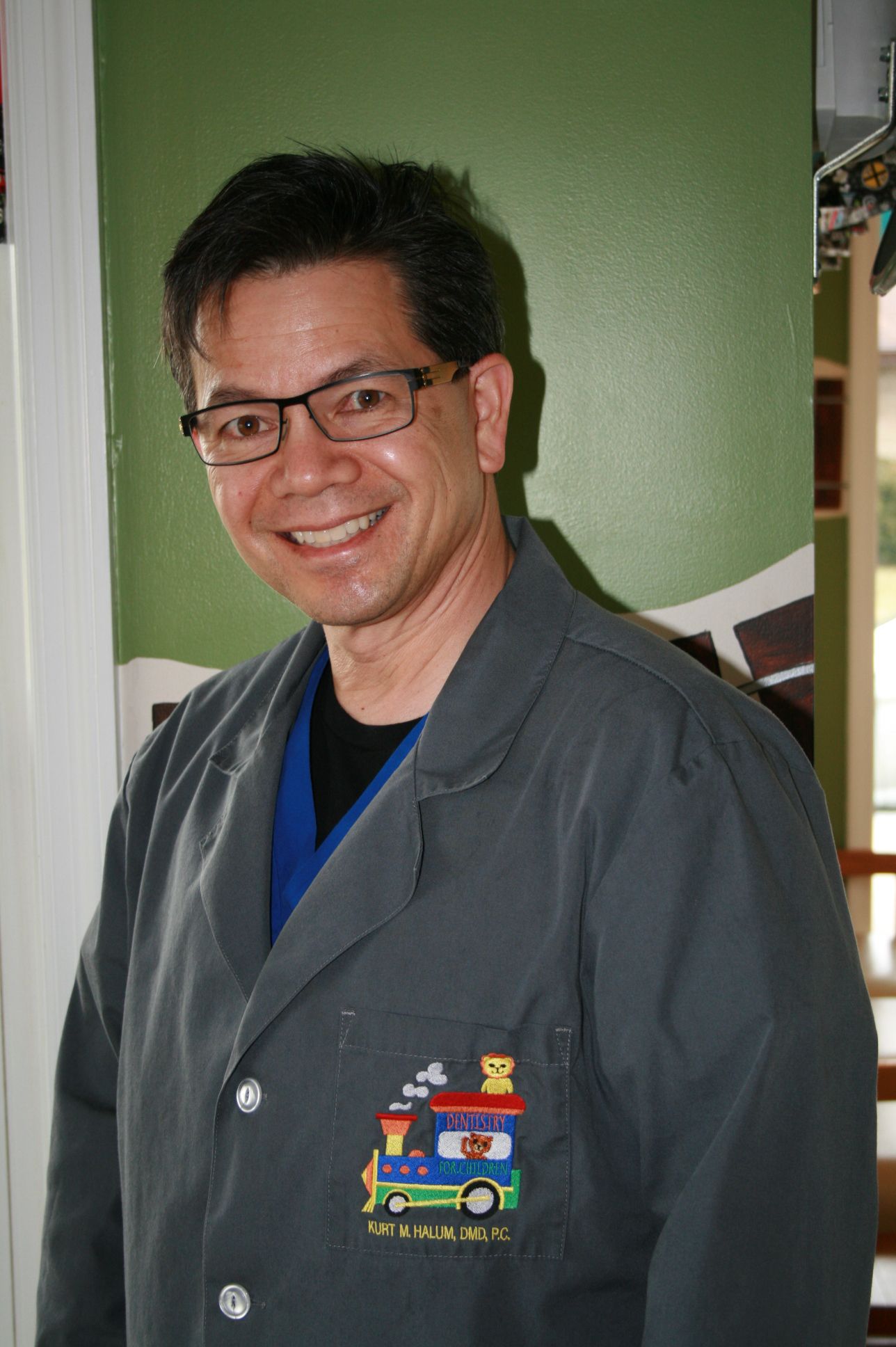 Dr. Kurt M. Halum's goal is to provide a pleasant visit to the dental office promoting the establishment of trust and confidence in children that lasts a lifetime.
Dr. Halum is a Board Certified Pediatric Dentist originally from Munster, Indiana. His vision is to serve as a premier provider of patient-focused dental care for infants, children and teens through compassion, skill and teamwork.
Education:
St. Thomas Moore – 1977
Munster High School – 1981
Indiana University Northwest – BS Chemistry 1985
University of Medicine and Dentistry – D.M.D 1991
Loyola University- Pediatric Dentistry 1992
Mott and Hurley Medical Center – Pediatric Dentistry 1993
Group Practice – 1993 to 1994
Cranio-facial Cleft Palate Team – University of Chicago 1994 to 1997
Dentistry for Children – 1995 to Present
Dr. Halum has kept up to date on many continuing educational classes, ensuring that his patients receive the most comprehensive and advanced dental care.
Dr. Halum is happily married with three children and enjoys reading, exercising, learning and traveling.